Warwick Control Technologies
Warwick Control Technologies is a world leader in Controller Area Network (CAN) and related technology. The company specialises in CAN, CANopen, J1939, NMEA2000, LIN, and FlexRay network technologies. 
contact us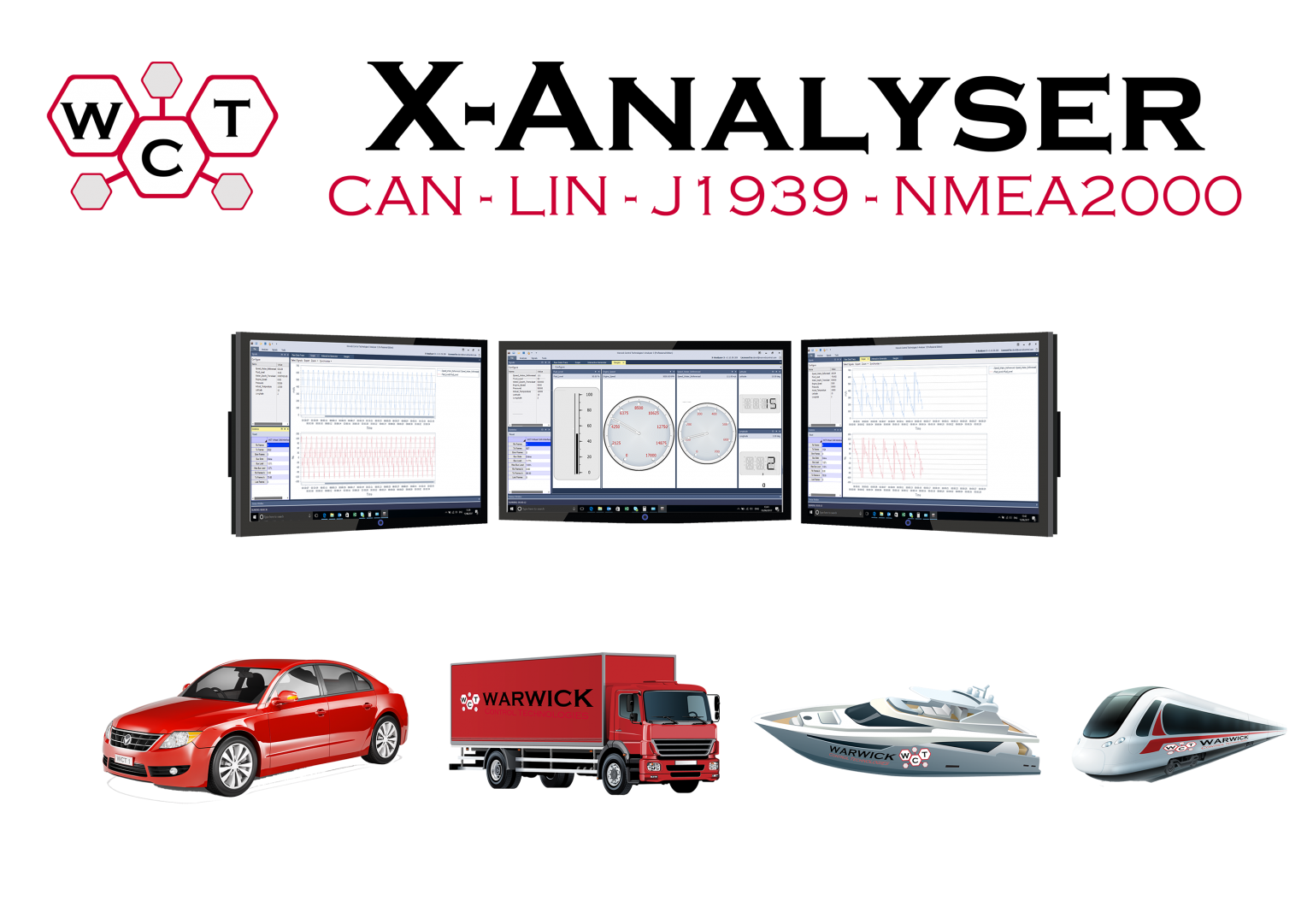 X-Analyser 3
X-Analyser is a powerful, low-cost Windows-based tool that uses Kvaser or Vector interfaces to test your CAN, CANopen, J1939, NMEA2000, DeviceNet, and LIN bus systems.
Industrial Connectivity Made Simple
We provide quality industrial data communication products, specialising in PROFIBUS, PROFINET, industrial Ethernet, and device connectivity. Providing exceptional product and technical support, we develop solutions for a wide range of industrial applications.