ifm VSE Gateway
The Nexus ifm VSE Gateway is a custom and cost-effective gateway solution for the ifm VSE002/100 vibration monitoring diagnostic devices.
contact us
Diagnostic Electronics for Vibration Sensors
The Nexus ifm VSE Gateway allows for real-time vibration monitoring of data from the ifm VSE diagnostic device series to be made available via a variety of standard industrial data protocols and/or interfaces. The Gateway connects to up to 10 VSE devices via Ethernet and data is made available via a variety of standard industrial data protocols and/or interfaces such as MODBUS TCP/RTU and OPC Data Access (DA). Alternatively, a custom protocol interface can be cost-effectively developed if required.
Simple integration with Nexus Data Suite
The ifm VSE Gateway can be integrated with The Nexus Suite of products using one of the Ethernet connections.
This exposes the diagnostic data through multiple interfaces simultaneously, sending alarms and logging data for historical purposes.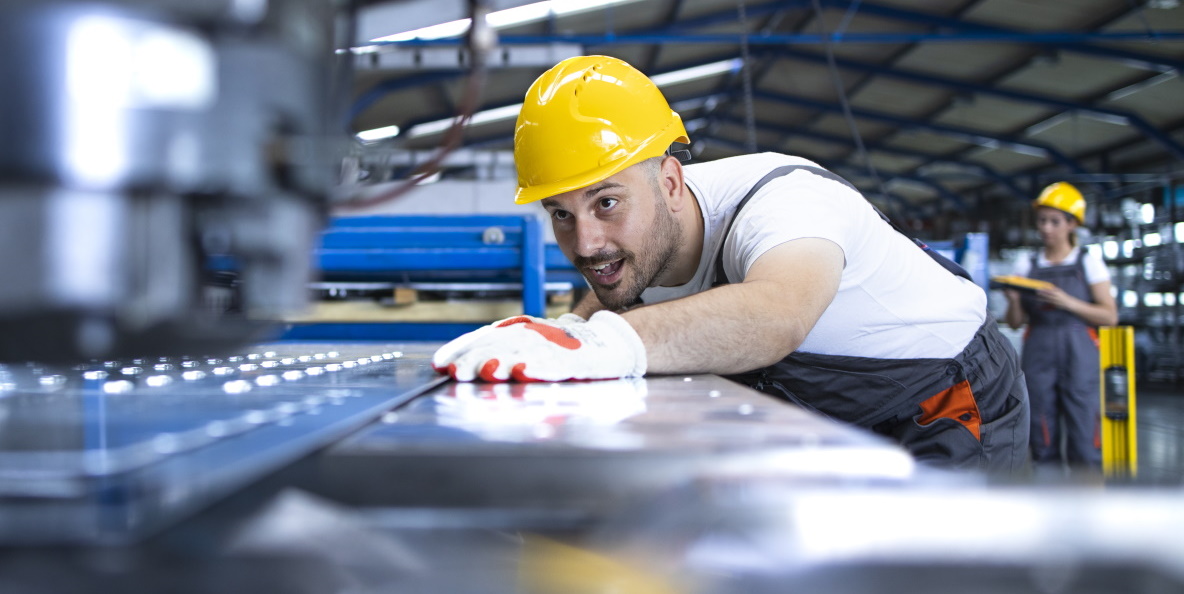 Supported ifm VSE Devices
Up to 10 ifm VSE002 and/or VSE100 devices
Supported Gateway Interfaces
MODBUS TCP Master/Slave, MODBUS RTU Master/Slave. OPC DA Client/Server, other Ethernet or RS-232/485 interfaces available on request.
Physical Interface options
2 x Ethernet 1Gbps, 4 x RS-232/ 422/485. Multiple interfaces can be used simultaneously (6 x isolated interface version also available)
VSE Vibration Monitoring Data Available
32 Counter Values
24 Object Level Values, Flags, Level Warning, Level Damage, Emphasised Result, Hysteresis Warning, Hysteresis Damage, RPM Value
24 RPM Object Values
2 Auxiliary Input Value
2 Auxiliary Input Flags
1 Digital Input/output Flags
1 Auxiliary Output Value
1 Auxiliary Output Flags
1 Auxiliary Mapped Object Value
84 Sub Object Values, Flags, Option Value, RPM Value
No item/tag limits or licenses required.
Maximum Data Refresh Rate
1000ms
VSE Configuration/Metadata
Connected VSE device configuration can be exported to text file
IDX Gateway Configuration
Preconfigured to expose all available VSE data items. Additional configuration is performed using the IDX Management Console Windows tool (connection via Ethernet).
Dimensions (WxDxH)
31 x 100 x 125mm
Power requirements
12-24V DC, 15W typical
Operating Temperature
-20 to +70 C ambient
Mounting
DIN rail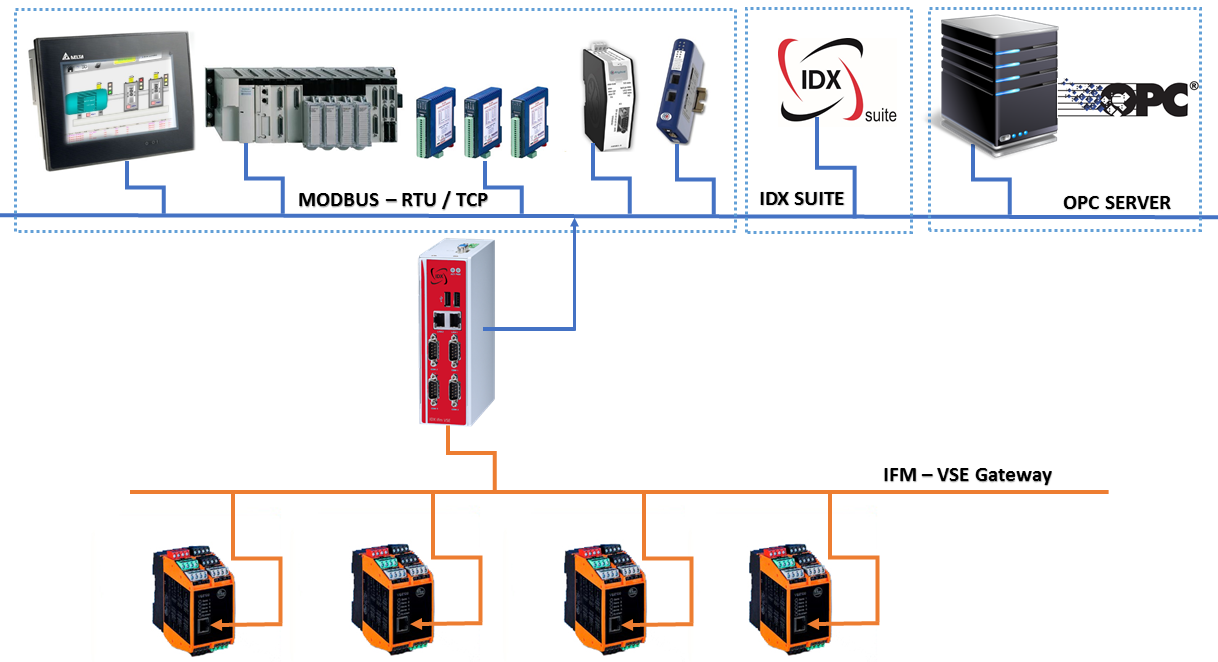 Empowered by Innovation and a desire to satisfy
We are a company with a global focus and believe that business is about partnerships and that partnerships are about trust. We offer a full range of industrial data communication solutions for demanding applications. Contact us for all of your industrial connectivity issues.