Cable Testers
This compact handheld device checks for the most frequently found cable connection faults seen with PROFIBUS DP wiring between pairs of 9-pin D-sub PROFIBUS plugs.
contact us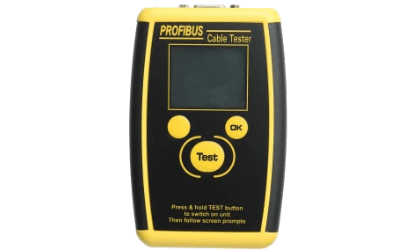 Handheld cable tester for finding common PROFIBUS cable faults This compact handheld device checks...
read more
Industrial Connectivity Made Simple
We provide quality industrial data communication products, specialising in PROFIBUS, PROFINET, industrial Ethernet, and device connectivity. Providing exceptional product and technical support, we develop solutions for a wide range of industrial applications.