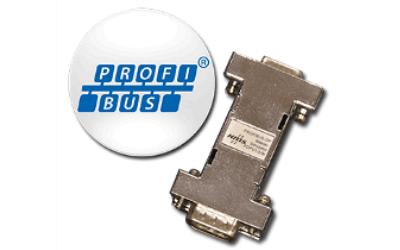 Simply connect to your computer and you have a very cost-efficient alternative to a PLC or PC-card
The PROFINET Master Simulator is an easy to use software for data exchange with PROFINET Slaves of many suppliers. Software only. There are two versions are available, one basic version for PROFINET and a Plus version that supports acyclic data, PROFIsafe, and logging of I/O data.
The PROFINET Master Simulator can exchange data with many PROFINET Slaves even without a PROFINET Master. Furthermore, the PROFINET Master Simulator also processes GSD-files as well as the input of special configurations to start the data exchange with PROFINET Slaves.
Display of data
Identification, renaming, and address the assignment of PROFINET Slaves is also possible. Furthermore, the data, in particular, the diagnostic function can be displayed as binary, hexadecimal, and now also as ASCII code. Output data can be transmitted consistently. In type mode, it is possible to set output as long as the mouse button is pressed.
In addition, it also supports PROFIsafe modules, as well as a log function of the I/O data and allows operations in the acyclic mode (Record Data CR). However as the PROFINET Master Simulator is a monitoring and commissioning tool for PROFINET Slaves, it is not designed to control automation processes.
Easy to use test and diagnostic tool for PROFINET slaves
Read / Write of cyclic I/O data in various formats
The plus version permits acyclic parameter read/write access
PROFIsafe (plus version)
Logging of I/O data (plus version)
Ideal for mobile usage with laptops running Win98, 2000, ME, XP, Vista, Windows 7, 8 and 10 (from version 1.0.1.52)
An Ethernet cable is used to connect directly between the PC and the device under test
Requirements

IBM compatible PC since 80386, network interface ≥ 100 MBit
            
Installation options
Downloadable from this site upon completion of the ordering process                       
     
Software version
Auto-update function, current version visible under the menu item "Info"      
Software

Windows version XP / Vista / Windows 7, 8 and Windows 10 (from version 1.0.1.52)
32bit and 64bit systems Windows .NET Framework 4.0 – No support of Windows embedded
Hardware
At least 500MB of free hard disc space
Screen resolution: 1024 x 768 (minimum) 1280 x 768 (recommended)
 
Software version
Auto update function, current version visible under the menu item "Info"
Book your product
We are fully committed to providing our customers with the very best products and customer service. We believe in going the extra mile to ensure that each customer is satisfied with our products and solutions. We have the experience and the reputation in the field to deliver the products customers need to expedite their projects and assure quality every step of the way.