ComBricks
ComBricks is the first PROFIBUS based automation system that unites repeaters and permanent monitoring in a web browser. With an evolving industry using more mixed architecture networks, users are able to integrate ComBricks into their PROFINET network via Osiris, allowing to monitor everything from one single cross-platform.
Contact us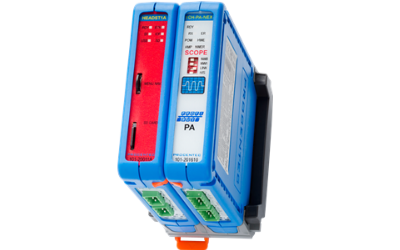 ComBricks Kits
ComBricks Kits have powerful features and there are endless combinations of modules you can use to build up a system. Through its powerful backplane, the ComBricks Head Station has connections for PROFIBUS networks, high-speed ethernet for communication with PROFINET networks, I/O channels, and more.
ComBricks Modules
ComBricks allows you to remotely monitor your PROFIBUS installations from anywhere in the world and will alert you if any faults arise or are likely to arise. It is a modular platform able to carry repeaters, PA and fiber optic modules. The connectivity to Ethernet allows you to remotely inspect the condition of the installation with a ProfiTrace shell in a web browser.
Book your product
We are fully committed to providing our customers with the very best products and customer service. We believe in going the extra mile to ensure that each customer is satisfied with our products and solutions. We have the experience and the reputation in the field to deliver the products customers need to expedite their projects and assure quality every step of the way.
Copyright © 2022 Industrial Data Xchange. All rights reserved.