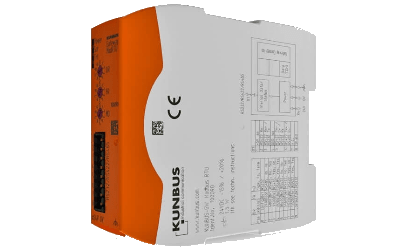 Integrate Revolution Pi into a
Modbus RTU 

industrial network

It is not easy at all to integrate a device into an industrial network. Special protocols are often used for data transmissions, such as PROFINET or PROFIBUS. When using the gateways – called RevPi Gate – integrating Revolution Pi into an industrial network is however no problem.

Like all Revolution Pi expansion modules, the gateways are also connected to the base module RevPi Core via the overhead Pi Bridge connector. Thus, up to two gateway modules can be used per system.

The cyclic data exchange between the gateway and the central process image of the RevPi Core 3 takes place every 5 ms, regardless of the bus protocol and system configuration. Due to the required processing power, we recommend the use of gateways exclusively in conjunction with the Quad-Core equipped RevPi Core 3.
| | |
| --- | --- |
| Protocol | Modbus RTU |
| Master/Slave | Slave |
| Bus connector | 8 pole / pitch 3.50 |
| Max. baud rate | up to 115.2 Kbit/s |
| I/O Data | 512 Bytes IN/OUT |
| Item no. | 100090 |
Book your product
We are fully committed to providing our customers with the very best products and customer service. We believe in going the extra mile to ensure that each customer is satisfied with our products and solutions. We have the experience and the reputation in the field to deliver the products customers need to expedite their projects and assure quality every step of the way.
Copyright © 2022 Industrial Data Xchange. All rights reserved.