Connectivity for Business Benefit
We are your hub for all your connectivity challenges: products, control network audits, control network call-outs, custom software development, training, and information on the latest technologies.
We're With You Every Step of The Way
Our Industrial IoT offerings for plants allow all systems, machinery, people and processes to become securely hyper-connected and hyper-aware; with high flexibility and scalability.
Products
Discover our range of world-class products that enable companies to connect, communicate and collaborate.
Services
Efficient design, monitoring and maintenance with our business automation, support, auditing, and consulting services.
Solutions
Robust and custom ICT solutions to give you more flexibility, helping you achieve the right results for the job.
Training
Develop the skills and expertise required to successfully optimise and maintain your plant assets and infrastructure.
Resources
Learn from our best practice guides, white papers, case studies, and videos to understand everything you need to know.
Industry-level ICT Solutions Since 2001
IDX is one company that does it all. From designing network infrastructures to maintaining them, we're with you for every step of your ICT journey, leaving you free to focus on managing and growing your business.
Providing bespoke solutions, developed to meet the ICT requirements of our projects, we work to gain an in-depth understanding of the unique goals of each client.
This approach does not revolve around just selling a product to meet your immediate project needs. We work with you to address your wider vision and to ensure that all your support and maintenance needs are met.
Improve Operational Inefficiencies
AC Interfaces
Complete integration to monitor and control, fully bi-directionally, AC units from popular manufacturers such as Daikin, Fujitsu, Haier, Hisense, Hitachi, LG, Midea, Mitsubishi, Panasonic, Samsung and Toshiba.
Anybus Gateways
The Anybus Gateways enable any industrial device to communicate on any industrial network allowing a consistent information flow throughout the entire plant. Get connected to industrial Ethernet, Fieldbus or IoT cloud – wired or wireless.
Connectors and Adapters
The high demands on product quality, safety and flexibility of modern systems can only be achieved through the use of intelligent equipment. Communications and programming adapters designed for industrial communication.
Permanent Monitoring
Permanent monitoring products are a perfect solution for fault detection and diagnostics in your network, preventing you from unexpected and expensive downtime.
Protocol Translators
The Protocol Translator Gateways have been designed to allow bidirectional control and monitoring of all parameters and functionalities of your building automation projects.
Wireless Solutions
Enable fast and reliable wireless connectivity for factories, machines and buildings. Industrial-grade wireless connectivity for infrastructure, machines and devices over Bluetooth and WLAN.
We Create Fully Connected Systems So You Can Focus On Your Business
We help you achieve a clear overview of what is happening in every part of your productive ecosystem, to avoid operational downtime and improve efficiency.
Talk to us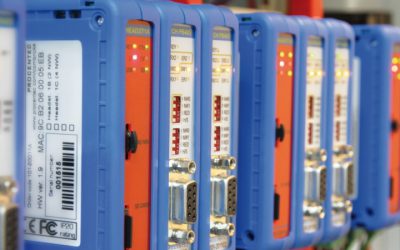 A dedicated resource for your PROFIBUS permanent monitoring requirements, focusing on the ComBricks permanent monitoring solution from PROCENTEC....
read more
Office
1 Weaver Street, Fourways,
Johannesburg, South Africa
Hours
M-F: 7am – 4pm
S-S: Closed
Call Us
(+27) 548 9960
info@idx.co.za
Copyright © 2022 Industrial Data Xchange. All rights reserved.